Manufacturing Facility Cleaning Services 
Keeping a manufacturing facility clean is essential for maintaining a healthy and safe working environment for employees. However, cleaning a facility of this size is a daunting task, and without professional help, it can become overwhelming. That's where Facile Cleaning comes in. Our commercial cleaning services in Grand Rapids are designed to make your life easier by taking care of all your manufacturing facility cleaning needs.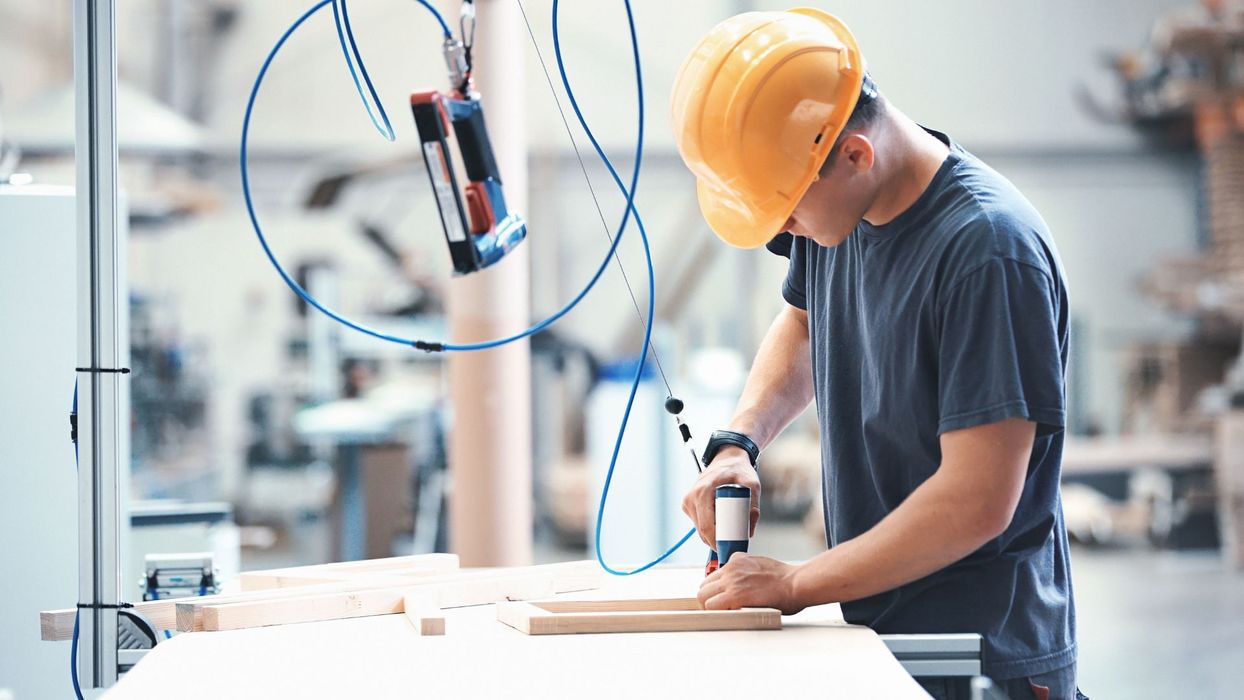 Manufacturing Facility Cleaning
By choosing Facile cleaning for your industry, you can reap the numerous benefits of having a clean and well-maintained workspace. Our team is well-trained and equipped with the best tools and products to provide you with exceptional cleaning services that cater to your specific needs.
With regular cleaning we can effectively remove dust, allergens, and other pollutants from the air, promoting a healthier environment for your employees and visitors. A clean and organized workplace can also boost productivity and motivation among your staff. Additionally, our thorough cleaning and disinfecting methods can help eliminate germs and bacteria, reducing the risk of illness.
Impress your clients and visitors with a spotless and welcoming workspace that leaves a lasting positive impression. Partnering with us can also be cost-effective, as our services can save you the hassle and expenses of hiring staff and supplies.
Contact Facile Cleaning today for exceptional cleaning services in the West Michigan area.
The Benefits of Manufacturing Facility Cleaning Services
Maintaining a clean and sanitary environment in your manufacturing facility is crucial for the health and safety of your workers, as well as the quality of your products. A dirty facility can harbor harmful bacteria and viruses, leading to increased sick days and decreased productivity. Additionally, a poorly maintained facility can be a breeding ground for pests and mold, which can compromise the structural integrity of your building and lead to costly repairs.
By investing in professional manufacturing facility cleaning services from Facile Cleaning, you can ensure that your facility is always clean, safe, and healthy. Our team of experts will work with you to develop a customized cleaning plan that meets your specific needs and budget, and we will work around your schedule to minimize disruption to your operations.
state-of-the-art equipment and cleaning solutions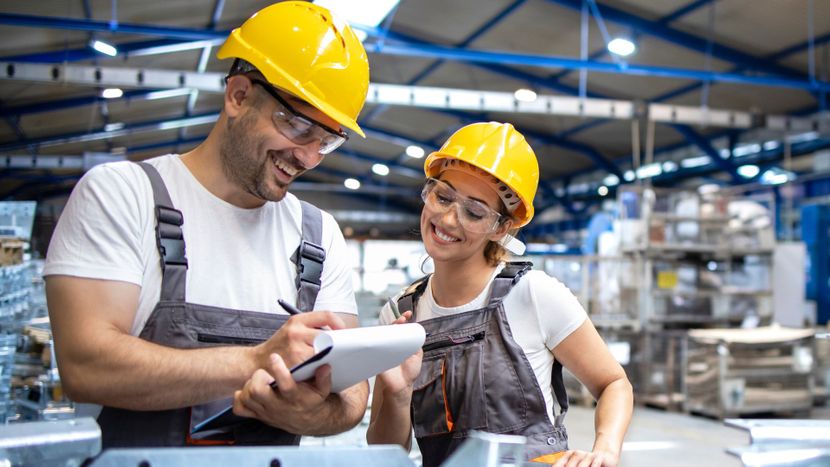 Our Commercial Cleaning Services in Grand Rapids
At Facile Cleaning, we understand the unique challenges that manufacturing facilities face when it comes to maintaining a clean and safe working environment. That's why our team of expert cleaners is equipped with the latest tools, techniques, and technology to ensure that your facility is thoroughly cleaned, disinfected, and sanitized. We offer a comprehensive range of services, including floor cleaning, dusting, window cleaning, equipment cleaning, and much more.
We understand that different industries have different needs. That's why we create customized cleaning plans that take into consideration the specific needs and challenges of your facility, as well as any regulatory requirements that need to be met. Some of the building types we have provided our services to include:
Automotive Paint Factories

Tools and Die

Automotive Manufacturing

Steel Fabrication

Industrial Buildings

And More
Don't settle for mediocre cleaning services that leave your facility looking less than its best. Choose Facile Cleaning for exceptional services that exceed your expectations. Contact us today to learn more about our services and how we can help keep your facility in top condition.
Why Leave the Cleaning to the Professionals?
Cleaning a manufacturing facility is a big job that requires specialized knowledge, equipment, and training. While it may be tempting to try to handle this job with an in-house cleaning team or to try to save money by hiring a less-experienced cleaning service, this could end up costing you more in the long run. By leaving the cleaning to the professionals at Facile Cleaning, you can rest assured that your facility is being cleaned to the highest standards.
Our team of professional cleaners is trained to handle all types of cleaning tasks, from simple surface cleaning to deep cleaning and disinfecting. We use state-of-the-art equipment and cleaning solutions to ensure that your facility is cleaned thoroughly and efficiently. Instead of expending resources to train and manage an in-house cleaning staff, you can save time and money by relying on the expertise and efficiency of our team of experts who specialize in this type of work.
Why Choose Us?
At Facile Cleaning, we take pride in our commitment to providing the highest quality cleaning services to our clients. We understand that every manufacturing facility is different, and we work closely with our clients to develop customized cleaning solutions that meet their specific needs.
Our team of experienced cleaners is trained to work efficiently and safely, minimizing disruptions to your operations. We also use eco-friendly cleaning products and equipment to ensure that our cleaning services are environmentally responsible.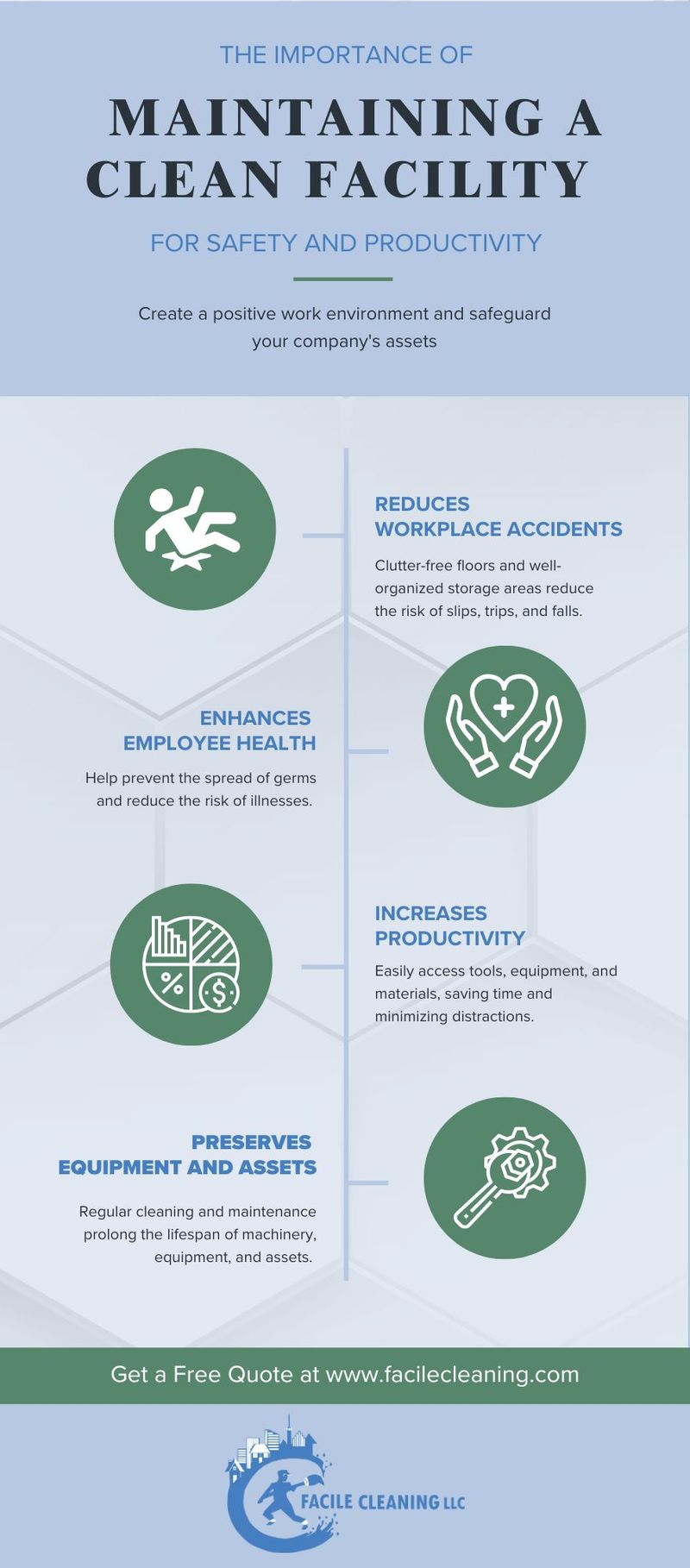 Take the First Step to a More Productive Work Environment!
If you are looking for a reliable and experienced provider of commercial cleaning services in Grand Rapids, look no further than Facile Cleaning. With our commitment to customer satisfaction, attention to detail, and expertise in the industry, we are the perfect partner to help you maintain a clean, safe, and healthy working environment. Contact us today to schedule a consultation and learn more about how we can help keep your manufacturing facility clean and organized.